I'm an absolute hound when it comes to Disney collections.
Deffo a bloodhound, especially when it's featuring some of my favourite ever characters! Yes, I'm talking the Aristocat's very own sass queen, Marie.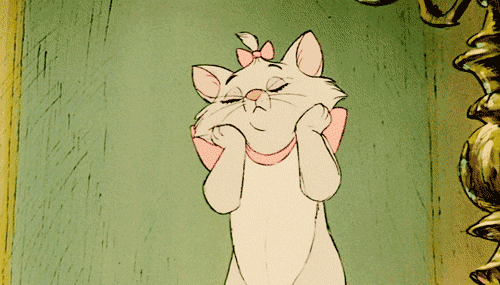 It's safe to say that I want to buy everything in this list, but my bank account is 10000000% telling me not to, whether I will listen is another matter.
So, let me show you why I'm sooooo excited! Click the images to go directly to the ASOS product page – please note neither Quixotic or myself are making money from this post, I'm just in love!
Marie water bottle! £12
A journalist's dream, Marie Notebook and pen! £15
Marie pot, for pens and all kinds of things! £12
Because I'm a lady mug! £12 
and finally my all time fave!
This adorable alarm clock £18 
You see my dilemma?