It has landed, the biggest and most anticipated trailer of the year has dropped and left a huge dent in the MCU world, just in time for its April 27th release! Yes, we're talking about the Infinity War trailer!
I'm sure you've all seen it and have your opinions on it (Let us know them in the comments or by tweeting us!) but the Quixotic team had a chat about our thoughts on the latest Marvel trailer!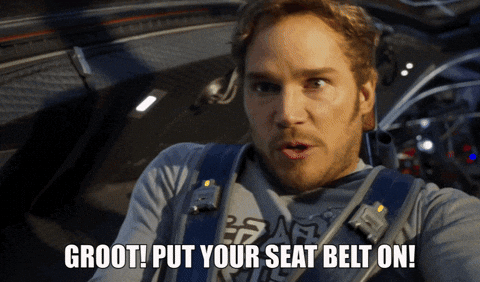 For those of you who haven't seen it, here's what we're talking about!
So, I posed the question to our team and a few others on my friends list who I know like superhero movies…  "What did you think of the Infinity War trailer?" and here's what I got in response:
Tonicha felt the trailer was "Exciting" and "Great" whilst also hoping that no-one is going to die. I'm with you on that one Tonicha, although I'm pretty certain a fair amount of people will die in Infinity War it's just a case of who! 😦 Tonicha also quoted "It's going to break the hearts of a lot of dedicated Marvel fans" 
Film genius Ed Walton quotes that the trailer is "Fun, action packed and actually gave nothing away whilst using it as a platform to introduce a new villain". Thankfully he's right and I'm glad that the trailer doesn't show any important to the story line, I'm looking at you Avengers Age of Ultron… (Lets hope I don't fall asleep in this one!) Ed continued to say that the trailer was "Good enough to break the hearts of DC fans" and " I feel sorry for DC fans!" 
Which naturally sparked up some debate in the conversation with Kathryn giving her opinions on the trailer and well, Marvel in general and I think she has some fair points. "Im not a marvel fan personally so i wasn't overly bothered by it to be honest, I'm a DC fan and personally yeah it looked okay but personally I think that it looked too busy and the villain clearly is a rip off of Darkside" 
In a similar way, Sam described his thoughts on the trailers to also be slightly rushed by quoting: "Either they've showed too much of the film or they're going to try and pack even more into it and it'll feel rushed which is a problem the various Disney franchises are beginning to show to be honest" 
What about your pals?

My uni bestie #2 (we were a trio) Alex, is just as big a Marvel fan as me and this is what she though of the trailer, from her first time of watching it too! #Fresh.
"I am very excited for the movie to actually come out but I am also dreading it as I know that some of my very favourite characters are not going to make it out alive. So with every great scene showed in that trailer I was thrilled but at the same time I has this sinking feeling in my stomach because everybody knows that Captain America has run out of movies to be in and I think so did Thor? Overall, the trailer made me anticipate the movie even more and I think it won't disappoint although it has a lot of hype to live up to and a lot of main characters to give enough screen time to which may be challenging. Also, I live for the interaction among superheroes."
Deffo something to think about there, I never even considered the screen time theory! How will it all play out? All on earth do you think or maybe some in space? Have you read Ed's post about What needs to happen in Infinity War? 
The ever so enlightening reply from my boyfriend when I sent him the trailer:
"Omg" – Enter cat Omg emoji here- 
Hopefully I'll get more from him when I see him!
My brother-in-law-to-be-almost-ish, Ant, had the exact reaction I was excepting from him with the quote "It was great, showed some tension, especially when they mentioned the stones and showed Vision and Dr. Strange" I can tell he's just as excited as the majority of Marvel fans around the world.
Finally, what did I think myself? 
Well, I don't really think I've ever been so excited for a film, I called my sister in to watch with me when I got the release notification (her first words were, "Where the F is Hawkeye?")  and lets just say, in the words of Starlord, Peter Quill himself "There's a little pee coming out of me right now." 
I hope this makes us all a little more excited for Infinity War now, be sure to let us know what you thought of it, good or bad!