As a pre-warning, I'll try to keep this as spoiler free as possible but some sneaky ones might sneak in… the sneakers 🙄
I'm not really sure where to start with Black Panther, but I guess I could give you an idea of what I thought by saying both my boyfriend and I have said we want to watch it again within 24 hours of seeing it.
The newest addition to the Marvel Cinematic Universe doesn't disappoint and will leave you on the edge of your seat through various points in the film. With the usual action-packed features and added comedy from the last few MCU instalments, BP is deffo in the top three of my fave Marvel movies! Although, it's not without its faults, but let's start with a couple of high points for Black Panther!
Visual satisfaction
Okay so it's honestly a beautiful film, strip back the superhero element and it's set so well and those tribal colours are stunning. Now add in those futuristic features needed in the MCU and sh*t you not it's phenomenal, I can't wait to get my mitts on a 3D copy on Blu-ray when it's released!
Characters
I love the characters in this movie, they're super funny, strong and empowering and they have such great chemistry on screen. The scripts for the characters are really well written and the development throughout the movie is great. Black Panther's sister is 100% the best character, she's witty and it's what a 2018 Marvel film needs, because of its target audience. Prepare for some giggles! (You know her from Black Mirror Season 4, just to save you the distracting thoughts in the cinema!)
However, a few things that I didn't like about the characters in Black Panther is Michael B. Jordan's Killmonger vs Andy Serkis' character, Klaw. I think both characters managed to overlook each other at points in the movie and it was really hard to directly pinpoint who the "villain" was in, which made the film slightly hard to connect with on a level similar to when Ultron was a clear painted, classic baddy.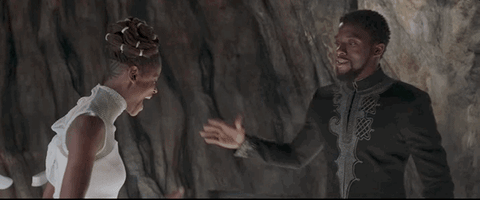 Soundtrack
Something increasingly more important in recent films is the soundtrack and for me, Black Panther doesn't disappoint in any way. I love Kendrick Lamar and those track beats really fit the film's pace and well, general feel of the film. It's perfectly placed within the film too, and those super tense scenes are made so much more tense with the slick and sexy tones of KL and the Weeknd, haven't heard them? Give it a listen here!
Predictable
I mentioned earlier the Klaw V Killmonger thing and this kinda plays a part here too, but there was a shift halfway through the film when a turn of events plays a big part in the narrative, which is where this problem comes in. The first half had me in total awe of all the technology from the Vibranium core of Wakanda, super super cool, but… the second half? Crazy predictable and it kinda ruined it for me because I could guess what was coming, even down to the post-cred!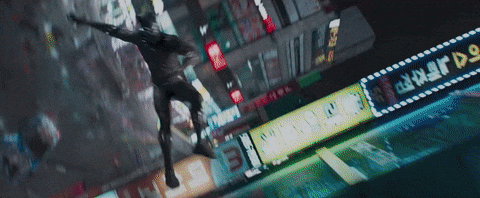 Which brings me to…
Post-credit hype
You know the deal… you don't move an inch after the film finishes… like why would you when that incredible soundtrack is on anyways? But… I remember a time when the Marvel post-credit scenes were on par with the film, and for me and everyone I've spoken to, they didn't play up. I won't spoil it for you but it was something for thought but nothing that had me wishing it was April 27th already.
#TheLionKing
My final point on Black Panther is that it's so much like The Lion King! Let me know once you've seen that opening scene if you agree! Remember, he lives in you! 🦁