Okay so I wanted to do more than 4, but without giving away a million spoilers that may be very nearly impossible! And as much as I want to scream and shout about how amazing this season has been, I value the right to a spoiler free post… no matter how tempting it is!
Incase you missed it, here's my post about what we know so far about AHS; cult… not so spoiler free but as good a recap as you can get to remain in the dark!
Skipping to the good bit; here's my reason number one of why you should be watching the 7th season of American Horror Story!
1, The characters/ acting!
I rant about how underrated Evan Peters is all the time to pretty much anyone that will listen, so much so my next post is actually all about how fantastic he is…
… anyways, AHS 7 is no exception to the abilities Evan Peters has when it comes to making the audience quiver in fear! With me and my boyfriend discussing numerous times about how he should be the next all time villain, The Joker!
Speaking if which, did you read who Ed thinks should play the joker next? Time to catch up!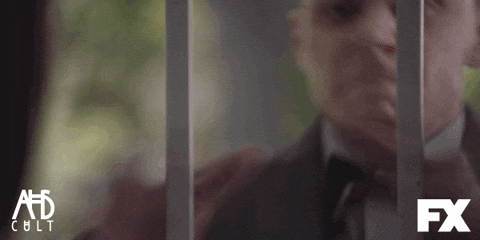 But not only is Evan Peters phenomenal but the rest of the cast are too! Filling us with so many questions and suspense!
Which leads me to,
2, Suspense!
Never ever have I been so intrigued and impatient to watch the next episode of ANYTHING! (And I watch a lot of cliffhanger filled Tv!)
This series leaves you every week wondering where the whole 43minutes or so of your life has just gone and whether you're going to do something important now or completely binge watch the series again from the start. My decision is normally the latter, because I'm normally too paranoid and scared to move from my spot on the couch!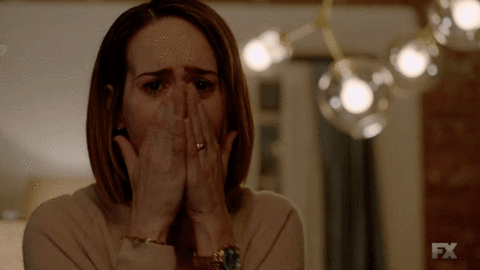 Which is why number three is…
3. Horror factor!
AHS has always been slated for not actually filling that horror part of the title, more thriller or casual witch hunt. More gore filled than ever this season as well as it playing on phobias!
Thats key for me, the idea of playing on phobias really hits that thrill spot and oh my gosh am I both scared to watch yet glued to the screen! There's just something about it that leaves you clinging for more!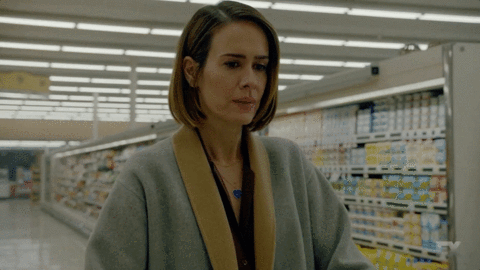 4. Well… do you really need 4? Other than my sound advice to watch this because it will really make you look at the world around you in a different light, make you very on edge and paranoid when you're on your own and make you question that you too have a fear of holes? Yeah this is for you!