So I binge a lot of pretty rubbish TV. I'll admit that, and this one is controversial as both my sister and my boyfriend refuse to watch this with me, but I loved Unbreakable Kimmy Schmidt! Created by Tina Fey and Robert Carlock this hilarious series follows Kimmy, a girl who was trapped in a bunker for 15 years of her life by a madman jerk of a guy reverend, who decides to take control of her life upon release and hit up the big NYC.
Now, one thing you need to understand about me, well two if I'm honest, 1. I really don't like American humour (I know, I know, contradicting myself a bit here but hey!) and 2, I'm not really a fan of female comedians… not in a sexist way because they're female but I haven't yet found one I find funny. *Please if you have any suggestions tweet them to me!!* SO this TV show really wasn't one I was watching for any of those reasons, even after my friend Emma suggested it MONTHS AGO! I watched it, simply because it was set in New York… sad I know, but I'm going in January and I'm super excited. So, that aside, here's my 7 reasons that you really really REALLY should watch this!
This theme song!!! 
Alright okay, so maybe this shouldn't completely be on the list but when there's 3 whole seasons to watch (That's 39 episodes!!!) there's no way this catchy piece of genius wont get stuck into your head!
Stuff Kimmy says… 
Her insults and general life advice will become your day to day speech, there's no shame at all.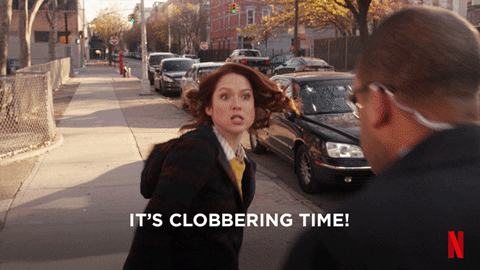 Kimmy herself!! 
Kimmy is so cute and well, dumb. She's literally adorable but strong as hell! You'll find yourself just letting that play next episode thing go on and on forever just to find out what she'll do next.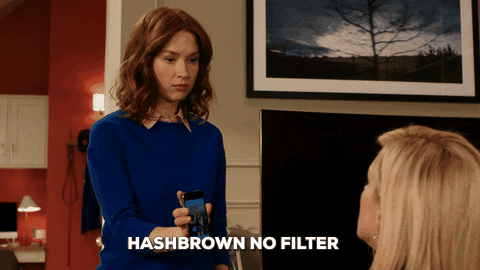 Titus Andromedon… 
Diva.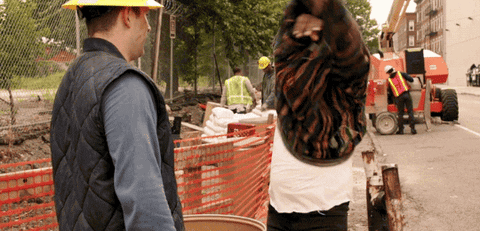 Something else catchy AF…
Titus is the backing music to every episode and sometimes we get a gem like this one come about, Titus' musical number… Peeno Noir… I wont tell you what it's about, just watch!
Not forgetting this one: 
I found myself singing this in the car the other day…. and the supermarket, shower and when I was writing this article… HELP! This Beyonce – Hold Up parody is by far the best part of season 3… almost!
Oh and this one… 
If I didn't forget to turn my phone to silent in important situations this would be my ringtone to EVERY one of my contacts.
And finally, 
This episode is my favourite ever! Titus becomes a bladder… just watch and see what I mean by this! It's time to go girl! xo