Hi there, this is Jac with WWW's newest segment: Geek in a Week where I will search for the most interesting and exciting news each week, covering films, TV series, comics and anything else. Here are the stories that have caught my attention, but if i'm missing anything you want to hear, let me know your thought and opinions! This week in particular we're looking at Demons, Dredd and Ducks, so without further a do, lets' dive in this money pit!
This week's headline news: First look at Cable in Deadpool Sequel!
On Monday 7th August, Ryan Reynolds showed us the first ever look at the character Cable who will appear in Fox's Deadpool sequel next year, portrayed by Josh Brolin. The photos below were posted from Reynolds's personal Twitter account;
Source: twitter.com/VancityReynolds
Cable is a time travelling mutant from the future, who's real name is Nathan Summers, the son of Scott Summers aka Cyclops. His mother on the other hand was Madelyne Pryor, a clone of Jean Grey created by the villain Mister Sinister to destroy the mutant Apocalypse with a technovirus. Apocalypse later created a clone of Cable named Stryfe to fight against Cable… keeping up with me? He first appeared in Uncanny X-Men Vol 1 201 in 1986 as a child, and this is what he looks like today:
Source: Marvel.wikia.com/wiki/Nathan_Summers_(Earth-616)
The costume looks realistic from that of the comics, keeping his signature robotic arm and eye, and with Zazie Beets confirmed in July as the mutant Domino, along with Deadpool is set to appear in the Deadpool Sequel on 1st June 2018 and in the X-Force movie which the release date is to be confirmed, but you can also catch Brolin earlier in the lead role as the villainous mad titan, the one and only Thanos in the Avenger's: Infinity War, out on 4th May 2018.
Before Brolin was cast in the role which was teased at the end of the credits of the first Deadpool (hilariously parodying the end of Ferris Bueler's Day Off), there was speculation on who would be the chosen mutant to lead the X-Force and put up with Deadpool's bull****. The actors included were Ron Pearlman (Hellboy), Michael Shannon (Man of Steel), Dolph Lundgren (Rocky IV) and even Keira Knightly (Titanic). However for me, my personal choice went to Stephen Lang (Avatar) just for the sheer likeness of the character, but speaking of Lang….
Source: james-camerons-avatar.wikia.com/wiki/Miles_Quaritch
Stephen Lang aka Colonel Miles Quaritch from James Cameron's 2009 blockbuster Avatar is confirmed to return to the franchise as the main antagonist for not just the sequel, but ALL FOUR SEQUELS. Yes aside from being in the next instalment in 2020, he will be around for all 5 films, up until 2025. But if you can remember back to the first film, Quaritch was seemingly killed at the conclusionof the film when he was shot dead inside the AMP Suit, so it will be interesting how he will return, but here's hoping he brings another giant mech-suit to take on James Sully and company.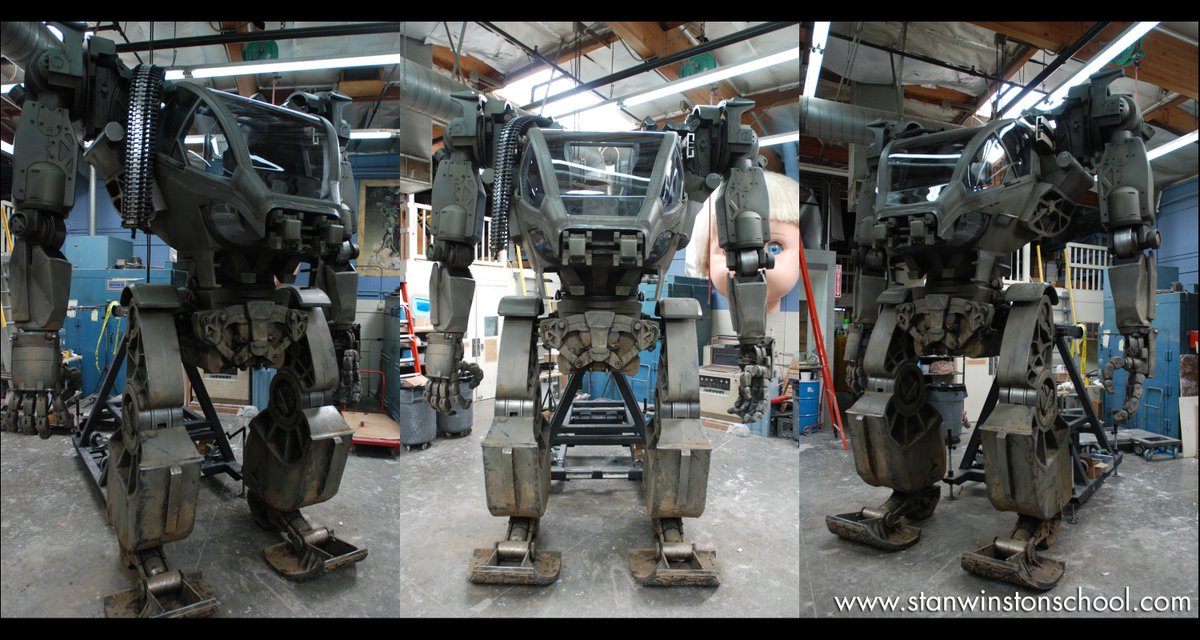 Source: twitter.com/swinstonschool/status/830941520140328962
Also this week Milla Jovovitch who is best known for Leeloo in the Fifth Element and Alice from the Resident Evil series, is set to play the Blood Queen in the Hellboy Reboot. The Blood Queen or Nimue is a Arthurian witch and was the lover of the wizard Merlin and was known as the Lady of the Lake. She was eventually driven into darkness and was cut into pieces and thrown into a box. This may indicate that Hellboy will follow these medieval elements in the film as he is an agent of the Bureau for the Paranormal and Defense after all.
Source: imdb.com/title/tt2592614/?ref_=tt_mv_close
Source: hellboy.wikia.com/wiki/Queen_of_Blood
Milla will join Ian McShane (John Wick: Chapter 2)  and David Harbour (Stranger Things) who will be portraying the cigar smoking Hellboy. Even though the series is set to follow the tone of of the novels and with an R Rating and great casting, I can't help feel sceptical of the film itself, given how Ron Pearlman tried so hard for a studio to pick up a 3rd film, only for it to be rebooted. Pearlman's take on the lead role was iconic and he will be greatly missed in this new adaption, but hey a cameo may make up for it I suppose. Until then, judgement will be made after the first images and trailers are unveiled, which I expect will be seen later this year as the film is set to be released in 2018.
Source: judgedredd.wikia.com/wiki/Dredd_(2012_film)
And if that wasn't enough to wet your geek appetite, then here it goes: fans of 2012's Dredd may get to see a sequel! (sort of). Karl Urban who portrayed the judge, jury and executioner is currently in talks to reprise his role in the TV series Judge Dredd: Mega-City One. Although this is not a direct sequel of the film, fans can agree that Urban's portrayal of the character which was not only badass but loyal to the source material (especially after Sylvester Stallone's poor casting in the original live action film) and if you don't believe me, just look;
Source: judgedredd.wikia.com/wiki/Judge_Dredd_(1995_film)
At the official Star Trek convention in Las Vegas, Urban said;
"I am in discussions with them about that. I told them that if they write the material and give Dredd something to do and give him a function, I will be there. I would love to."
So basically if the writing is up to scratch, Urban will suit up and grab his trusty Lawgiver pistol to patrol the streets of Mega-City One. Urban had previously rallied behind the opportunity to reprise his role in a sequel, but was unsuccessful as the film hadn't performed great at the box, but nevertheless still an amazing masterpiece with spectacular visuals. Dredd is one of my all time favourite films and it's great to see the main lead potentially return for the series as he was undoubtedly the best part of the film and his love of the character is apparent.  A series would be able tell a greater story over several episodes rather than  1 hour and 36 minutes giving more depth and character development along the way.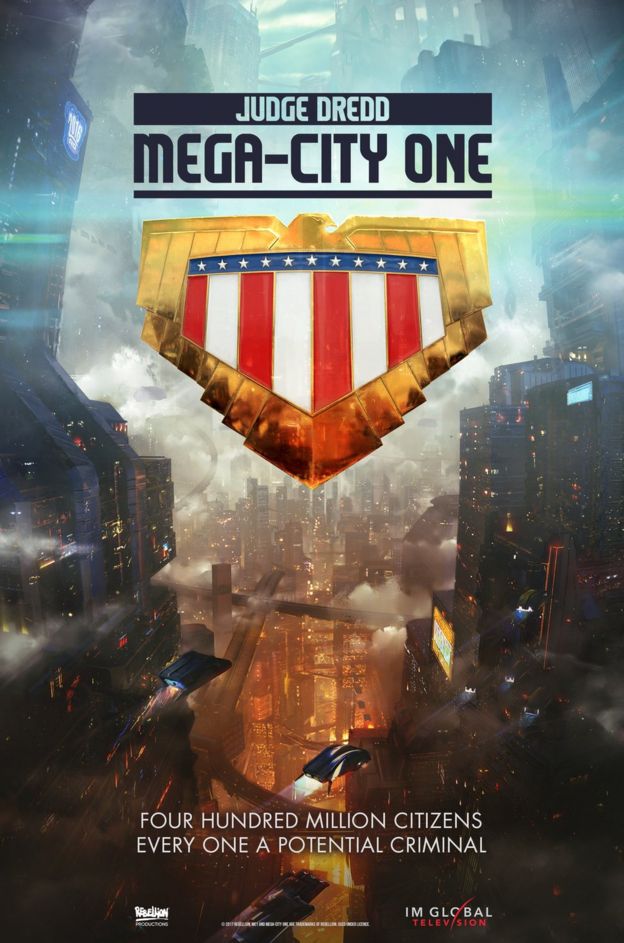 Source: bbc.co.uk/news/uk-england-oxfordshire-39873020
The series could also be the perfect opportunity to add other fan favourite 2000AD characters into the mix, including Mean Machine Angel, Johnny Alpha, Hammerstein and of course; Judge Death and the Dark Judges. Who wouldn't want to see Judge Dredd take on Death itself? I recommend this film to any comic fan, particularly to anyone who enjoys darker classics such as Watchmen, Spawn and The Dark Knight and if you want to catch more of Karl Urban check him out in the modern Star Trek films as Doctor "Bones" McCoy or as Skurge the Executioner later this year in Thor: Ragnarok. Details of the series are currently unknown, only that the series is rumoured to air in 2018, and may be aired on Netflix or Amazon Prime, and I can't wait.
Source: youtube.com/watch?v=u-DqkLNDo0E
And finally, if you want something lighter, DuckTales returned on Saturday the 12th August on Disney XD with a rebooted series, 27 years after the original ended. the series follows Huey, Dewey and Louie as they go on adventures with their uncle's Donald Duck & Scrooge McDuck, new best friend Webby and their trusty pilot Launchpad McQuack to search for hidden treasures, lost lands and vile villains. Fans of the original will love the references and the return of certain characters still to come including Flintheart Glomgold, Ma Beagle, Gyro Gearloose and Gizmoduck. The series's cast is superb including the likes of Danny Pudy (Community) Ben Schwartz (Parks & Recreation) and David Tennant (Doctor Who). If you don't believe me, here's the cast singing the theme!
Source: youtube.com/watch?v=zZek9PFMYOw&t=11s
This is recommended for any Disney or nostalgia fan, and with a second season already commissioned by Disney, will other favourite cartoons make a return or even crossover? Goof Troop? Chip' N Dale Rescue Rangers? TaleSpin? who knows but in the mean time, let's relive the 80's and grab on to some Duck Tales (woo-oo!).
That's all to report for now, but come back next week as I join Matt, Jessica, Luke and Danny on how they became such unlikely friends and why they call themselves "The Defenders" and I literally can't wait to see them in action!
Until then this is Jac, signing out.